Bellemeade is a beautiful quiet residential community with tree lined streets and wonderful neighbors. In the early 1950's, two bedroom communities were growing up together along Shelbyville Road. They were Bellemeade and Moorgate, and both had neighborhood associations.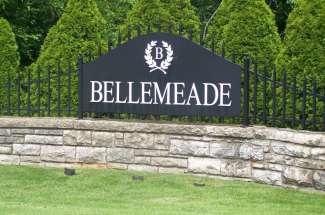 On September 24, 1956, the Bellemeade neighborhood incorporated as the sixth class City of Bellemeade. It soon began to annex areas from the west border of Moorgate to Wood Road.
The Moorgate neighborhood association began to feel the threat of being annexed by Lyndon or Hurstborne so they worked out an agreement to join Bellemeade but kept the Moorgate identity as a neighborhood. On December 1, 1973, Moorgate was annexed by Bellemeade.
By April 1976, the present boundaries of the City of Bellemeade were completed with the annexation of homes along Wood Road and Whipps Mill Road.